Current Postdoctoral positions: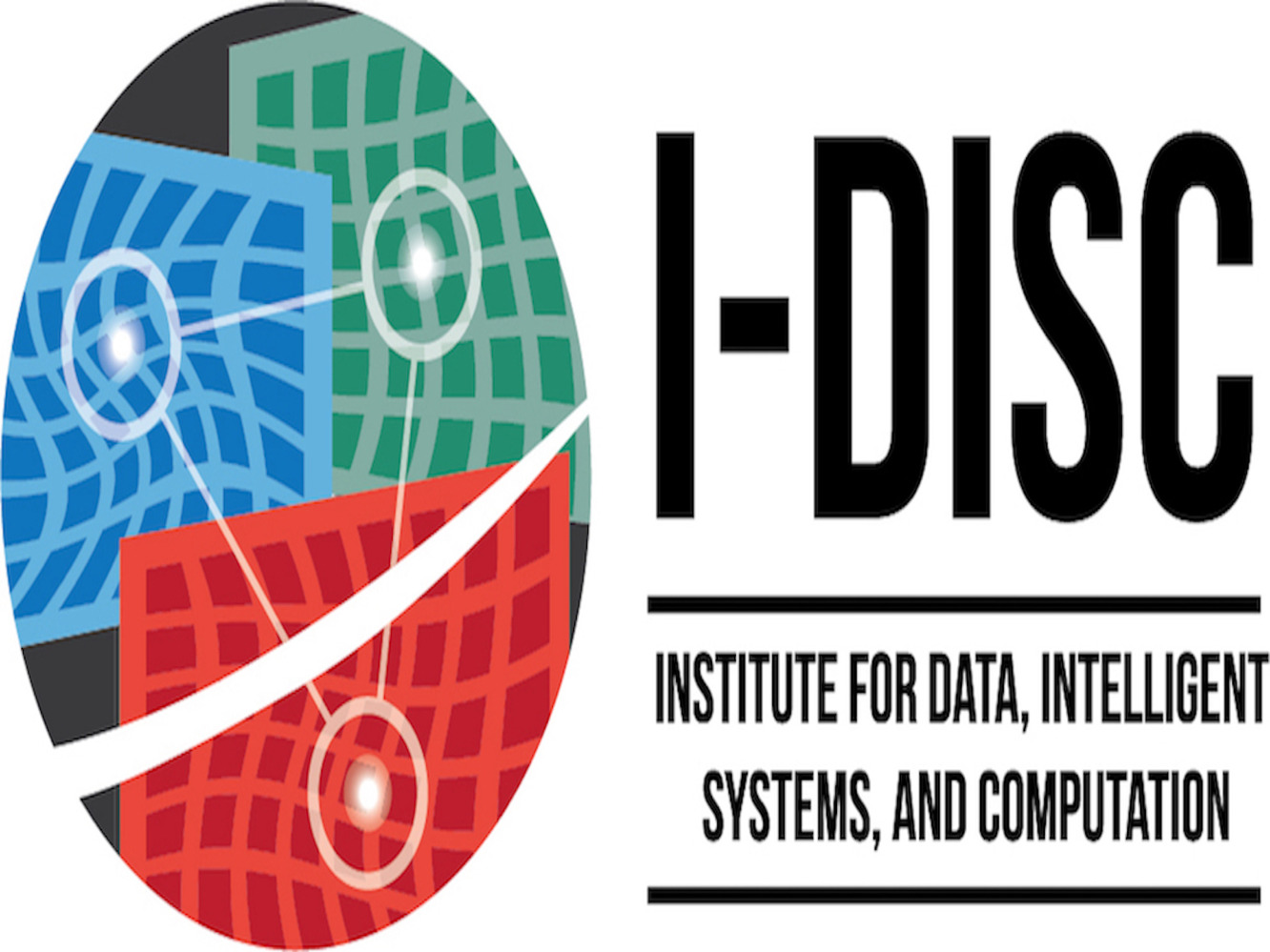 We invite applications for a postdoctoral fellow position at Lehigh University to work with a multidisciplinary team of researchers exploring data scientific tools for inference and control of engineering systems. We are looking for a postdoctoral fellow who is excited about working in a collaborative environment to help advance a multifaceted research project.
More about the research team
Our data-driven inference and control team is part of Lehigh University's new Institute for Data, Intelligent Systems and Computation (I-DISC). This university-funded initiative brings faculty from across colleges at Lehigh University to study issues related to data science and artificial intelligence.This is comprised of faculty from Electrical and Computer Engineering, Computer Science, Civil Engineering, and Industrial and Systems Engineering. Our collaborative effort aims to develop data scientific tools for robust, real-time, explainable decision making in graphical dynamical systems. Our goal is to address the growing complexity of infrastructural systems by developing new operational paradigms that bring together the strengths of machine learning, artificial intelligence, and optimization in processing large volumes of multi-modal data real-time with the well-formulated physical models of engineering system operations.
Skills & Experience
We are hiring a postdoctoral fellow to join our multidisciplinary team. We seek a researcher with strong methodological foundations in data science, and research interests in foundational or emerging areas, including machine learning, statistical signal processing, scalable information retrieval and inference, graphical modeling, dynamical systems, and reinforcement learning. Prior research experience in infrastructural systems such as those in energy, transportation, etc., is a plus.
Qualifications
Successful applicants will have a doctoral degree in an engineering or computational science field related to the research project prior to the start date and relevant research experience.  In addition, demonstrated proficiency in verbal and written communication skills and the ability to work in a collaborative, multidisciplinary team are required. 
Position
The postdoctoral fellow will work in an interdisciplinary team that includes Prof. Parv Venkitasubramaniam and Prof. Rick Blum (Electrical and Computer Engineering), Prof. Brian Davison, Prof. Jeff Heflin, and Prof. Sihong Xie (Computer Science and Engineering), Prof. Ted Ralphs (Industrial and Systems Engineering) and Prof. Paolo Bocchini (Civil and Environmental Engineering). The position will include opportunities to gain experience in multidisciplinary research, to build skills in grant writing, and to participate in synergistic activities with other research clusters at the I-DISC Research Institute.
Start Date
The anticipated start date: immediate (but can be negotiated). 
The initial appointment will be for 12 months, and extensions may be provided conditional upon achievement of the required objectives. Compensation will be commensurate with experience. 
How to apply
Interested applicants should submit a cover letter, curriculum vita, a brief statement of research accomplishments, and contact information for at least three references. 
Please email application materials to: Sarah Wing at idisc@lehigh.edu 
Review of applications will be on rolling basis and continue until the position is filled. 
Lehigh University is an affirmative action/equal opportunity employer and does not discriminate on the basis of age, color, disability, gender, gender identity, genetic information, marital status, national or ethnic origin, race, religion, sexual orientation, or veteran status.
---
.    
A Postdoctoral position at the rank of Research Associate is available, on the topic of Catastrophe Modeling applied to Coastal Infrastructure and Communities. The postdoc will join the Civil and Environmental Engineering Department at Lehigh and will be co-supervised by Dr. Paolo Bocchini (Lehigh University) and Dr. Jamie Padgett (Rice University). The postdoc will join an interdisciplinary team of postdocs and doctoral students working on various aspects of catastrophe modeling. While the position is at Lehigh University, it is expected that the postdoc will collaborate closely also with Dr. Padgett's team at Rice University, and there will be the opportunity for visits in Houston, TX. The anticipated scope of the work includes modeling the reliability of coastal infrastructure and the interdependence among its various systems, subjected to hurricane, storm surge and flooding; developing models of recovery; and developing risk informed decision models to support accurate catastrophe modeling and resilience enhancement for current and projected conditions.
Qualifications.
Candidates should have a Ph.D. in Civil Engineering, Coastal Engineering or a related field, and have a good record of research, publications, and strong communication skills. Successful candidates will ideally have a strong background in structural or systems reliability, probabilistic modeling, risk assessment with emphasis on hurricanes/surge/flooding, and resilience quantification. Expertise in catastrophe modeling, regional assessment, network analysis and applications of statistical surrogate modeling are preferred. The following experience with software or coding is preferred but not required: LS-DYNA, OpenSees or other finite element software; coding in Matlab and/or python; working knowledge of GIS and Jupyter notebooks. The candidate must have the ability to work independently to achieve project objectives, meet project deadlines and reporting requirements, and help mentor other group members. The candidate also must fill an important role in facilitating collaborations with the multi-disciplinary, multi-institutional project team.
Appointment. 
The appointment is expected be filled as soon as possible with an anticipated start date of August 1, 2020. This date may be discussed and adjusted as needed. Given the current restrictions due to the COVID pandemic, remote work is acceptable until Lehigh's campus reopens. The initial appointment will cover one year, with the possibility to be extended. The salary and benefits are competitive, and funding is available for the postdoctoral fellow for travel and training purposes.
Application. 
The review of applications will start immediately and it will continue until the position is filled. Interested candidates are encouraged to submit their application as soon as possible. The appointment is expected to start in the summer 2020.
Application packages should be submitted online at   go.lehigh.edu/catmodeling
Inquiries can be sent via email to paolo.bocchini@lehigh.edu
Additional Information. 
Additional details on the research groups with which the Follow will be affiliated can be found at www.paolobocchini.com (Bocchini Research Group) and http://www.owlnet.rice.edu/~jp7/ (Padgett Research Group).
For 150 years, Lehigh University has combined outstanding academic and learning opportunities with leadership in fostering innovative research. The institution is among the nation's most selective, highly ranked private research universities. Lehigh is ranked best in the USA (fourth in the world) for research in Civil Engineering by the prestigious Academic Ranking of World Universities, which according to Wikipedia is "one of the three most influential and widely observed university measures", especially focused on research. Lehigh's four colleges provide graduate and undergraduate education to approximately 7,000 students. This project is part of a major investment of Lehigh University in Catastrophe Modeling, and the successful candidate will have the opportunity to work with a vibrant cohort of other postdocs and doctoral students interested in this field.
Located in Bethlehem, Pennsylvania, Lehigh is 80 miles west of New York City and 50 miles north of Philadelphia, providing an accessible and convenient location that offers an appealing mix of urban and rural lifestyles. The Lehigh Valley International Airport is just six miles from campus. Lehigh Valley cities and towns are regularly listed among the best places to live in the country. Lehigh University is an affirmative action/equal opportunity employer and is especially interested in qualified candidates who can contribute to the diversity and excellence of the academic community. Lehigh is also a 2010 recipient of an NSF ADVANCE Institutional Transformation Grant for promoting the careers of women in academic science and engineering. Lehigh University provides comprehensive benefits, including partner benefits. Lehigh University also has programs and policies designed to help balance the responsibilities of the professional and personal lives (see also http://www.lehigh.edu/worklifebalance/).
Lehigh University is an affirmative action/equal opportunity employer and does not discriminate on the basis of age, color, disability, gender, gender identity, genetic information, marital status, national or ethnic origin, race, religion, sexual orientation, or veteran status.
---